A letter to parents from our governors
We have seen a significant drop in our attendance rate. Whilst individually, parents might have practical reasons for removing their children from school during term time or normal school hours, as a school we are concerned that this is severely affecting our children's learning and impacting negatively on the overall school community.
While we understand that since the Covid-19 pandemic, parents are working in more flexible ways, this doesn't and will not apply to children's schooling. Attendance remains a legal requirement for all school age children, except under exceptional circumstances and with prior approval from the Headteacher, as detailed in our reviewed policy on the policies page of our website.
Please read the letter below from our governors.
Absence Procedure
If your child is unwell and requires time off school please telephone the school office by 8.30am or leave a message on the absence line on every day of the absence. If your child has a bout of sickness or diarrhoea they must not return to school until 48 hours after the last episode.
Please see the useful NHS links below for more advice.
Requests for absence due to family holidays must be submitted using a form, link below. Authorised leave is only granted in exceptional circumstances.
No holiday leave is granted as authorised.
Attendance
Brill School is committed to ensuring that your children receive the best possible education to prepare them for the next stage of their lives. Children should have an attendance of 96% and above. For some parents, 90% may seem like an acceptable level of attendance, but the reality is that 90% attendance means your child will miss half a school day each week or 19 days of school during the year – that's nearly 4 school weeks!
If your child has 90% attendance each year they are at primary school they will miss a total of 28 weeks – which is two thirds of a whole school year lost!
Give your child the best start in life – every school day counts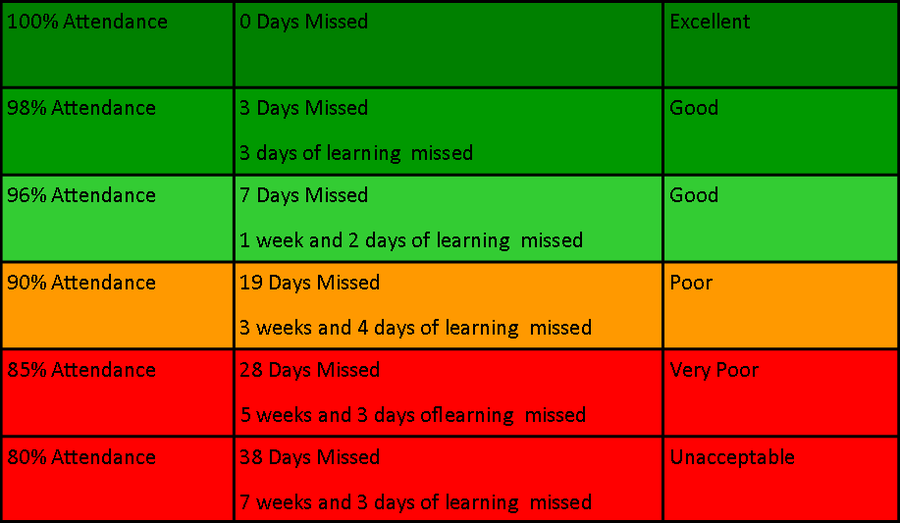 NHS Advice Links
NHS-Is my child too ill for school?
Late Arrivals
The pedestrian gate is closed at 8:40, all children are expected to be in their classrooms ready for registration by this time.
If your child arrives after their 8:30 - 8:40 drop off time, please buzz and notify the office. A member of staff will collect your child and bring them in.