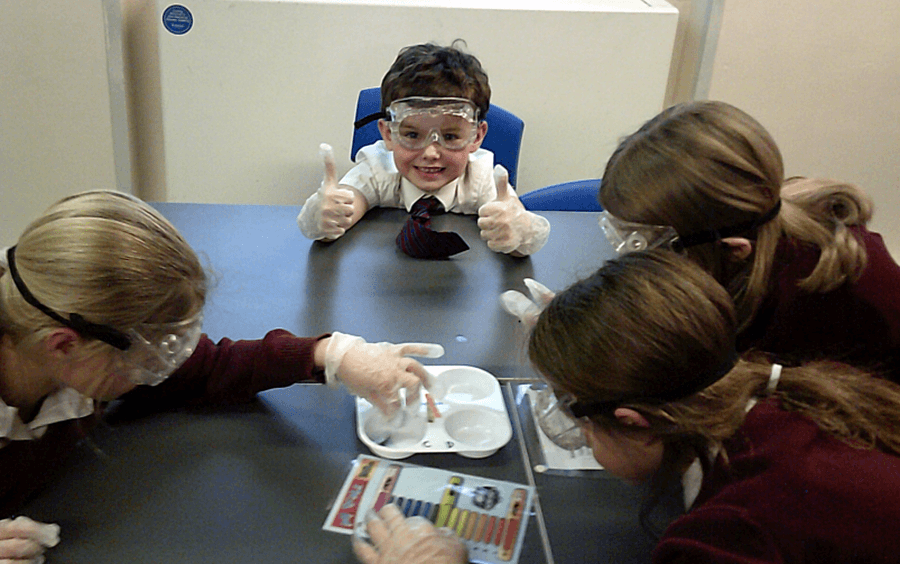 Science
What does Science look like at Brill?
INTENT
At Brill Primary School we have invested in raising the profile of science. We've introduced an annual Science Week, which involves lots of hands-on, engaging activities for the children. We have extended the length of science lessons so children have more time to learn and explore, and have introduced CPD sessions to ensure teachers are trained and enthusiastic about their lessons! We have also invited parents in to talk about science-based professions to support our collaboration with home and school. We want the children to be inspired by science and to develop their curiosity by encouraging them to think big. Children learn that science is not just in their local level (Cultural Capital), but they also understand how it affects everyone around the world. We understand that exploration and discovery is vital to children's learning and this is done through a broad, balanced and engaging curriculum. The progressive knowledge throughout the school from EYFS to Year 6 creates an exciting opportunity to learn a rich diet of knowledge, which helps to provide connections between concepts and other curriculum subjects. The inclusion of science skills, knowledge and enquiry, combines to create ambitious lessons for all children to thrive and become scientists in each science lesson, supported by well-matched and high-quality resources across the school.
IMPLEMENTATION
In EYFS Science is taught as a part of the Understanding of the World area of the curriculum. Children are provided with hands on opportunities to investigate, observe and to ask and answer questions. All of these skills help to prepare them for Science in KS1.
Our Science curriculum is based on the National Curriculum which provides a structure for skill and knowledge development for the Science curriculum being taught throughout the school. We ensure progression throughout the school using our progression documents and scheme of learning which link directly to the National Curriculum.
At Brill, we have developed our scheme of learning into topics which are creatively themed to support the delivery of the curriculum. Each topic identifies the correct scientific vocabulary and knowledge that the children need to have learnt by the end of that unit of work. Our systematic approach supports children in retaining and retrieving knowledge from previous experiences and enables them to build on these.
Children asking and answering questions is a key part of their learning and Science lessons at Brill often start with a question and are followed up with key learning questions. Sequential lessons are planned to support answering these questions. Working scientifically, skills are embedded into lessons to ensure these skills are being developed throughout the children's school life. New vocabulary and challenging concepts are introduced through direct teaching and revisited regularly to ensure children remember and build on them.
Science is enriched through school visits, trips and experiences. We will ensure that the Science curriculum we provide will equipchildren the confidence and motivation to continue to further develop their skills into the next stage of their education and life experiences.
IMPACT
The measure of this is to ensure children not only acquire the appropriate age-related knowledge linked to the Science curriculum, but also have skills to move their learning forward.
All children at Brill will develop:
A greater scientific knowledge and understanding

A wider range of scientific enquiry skills

A richer scientific vocabulary

An enjoyment and enthusiasm about Science in our school and as future scientists

Standards in Science at the end of Key Stages are good or better than National average
Exploring solids, liquids and changes of state in Yr4 with chocolate!!
Science Blog
Science Club (2022)
We had so much fun at science club this year. We investigated the best parachute, boat and zip wire! We also explored dissolving using skittles! I can't wait until next year!
SCIENCE BLOG
office on: SCIENCE BLOG
Year 4 have been learning all about the human body, the digestive system and we are finishing off with tooth decay! We have created our own experiment where we are submerging a variety of items in various liquids. We are using our observational skills to see the changes in the items over the week. We have already seen lots of changes and had great discussions as to why this may be! We have made a prediction that it could be linked to the sugar and acid in the liquids!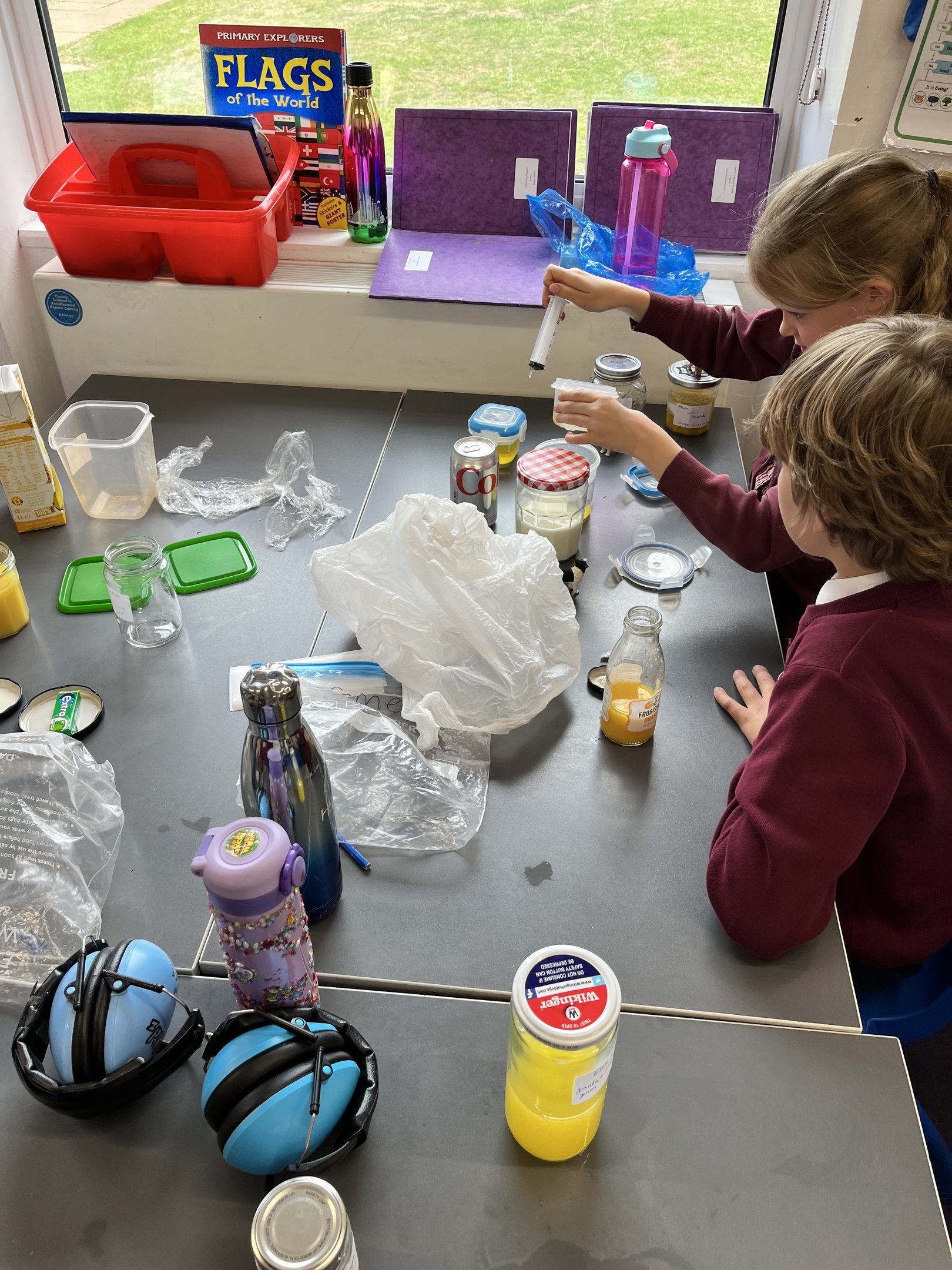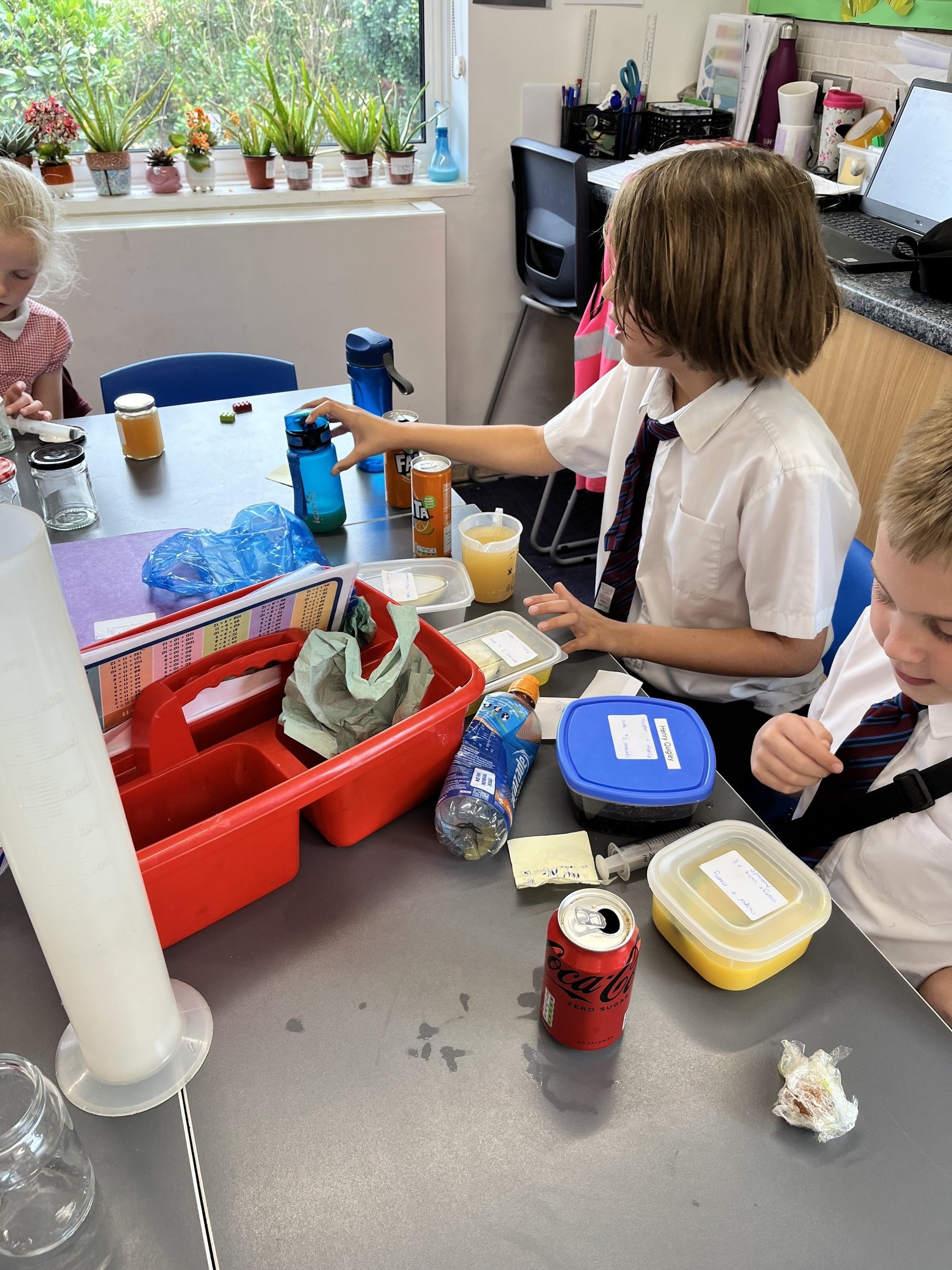 ---
Forest School
Each year group is very fortunate to take part in forest school once a year. This nature-based learning is rich with scientific exploration and enquiry.
Here are Yr4, who are learning about King John as part of their topic. As they imitated John's royal hunting party in Bernwood forest, they explored the different types of trees and their wood. They then made a bow and arrow using the most suitable wood.
Observing Nature
This site has been recommended by Mrs Salt, and I love it: http://www.seenature.org.uk/
My favourite part is that you can see live streams from different schools who have set up bird boxes on their grounds.
If you go to 'School Zone,' then 'Bird Box School Zone' and finally 'Live Streams,' you can see the footage. I can't wait until the eggs hatch :)
I would love to take part at Brill! What do you think?
STEM at home
There are so many exciting STEM activities you could be trying while you are not at school.
I am so impressed with Felicity and Rupert who have been so creative with their home learning: Felicity made a dam in the brook from bricks and stones; Rupert made his own car track with parking spaces - he then used this to teach his brother counting; finally they both made an awesome den to hide out in.
If you would like to have a go at some fun STEM activities look at the blog for some ideas or make up some of your own!
Well done Felicity and Rupert!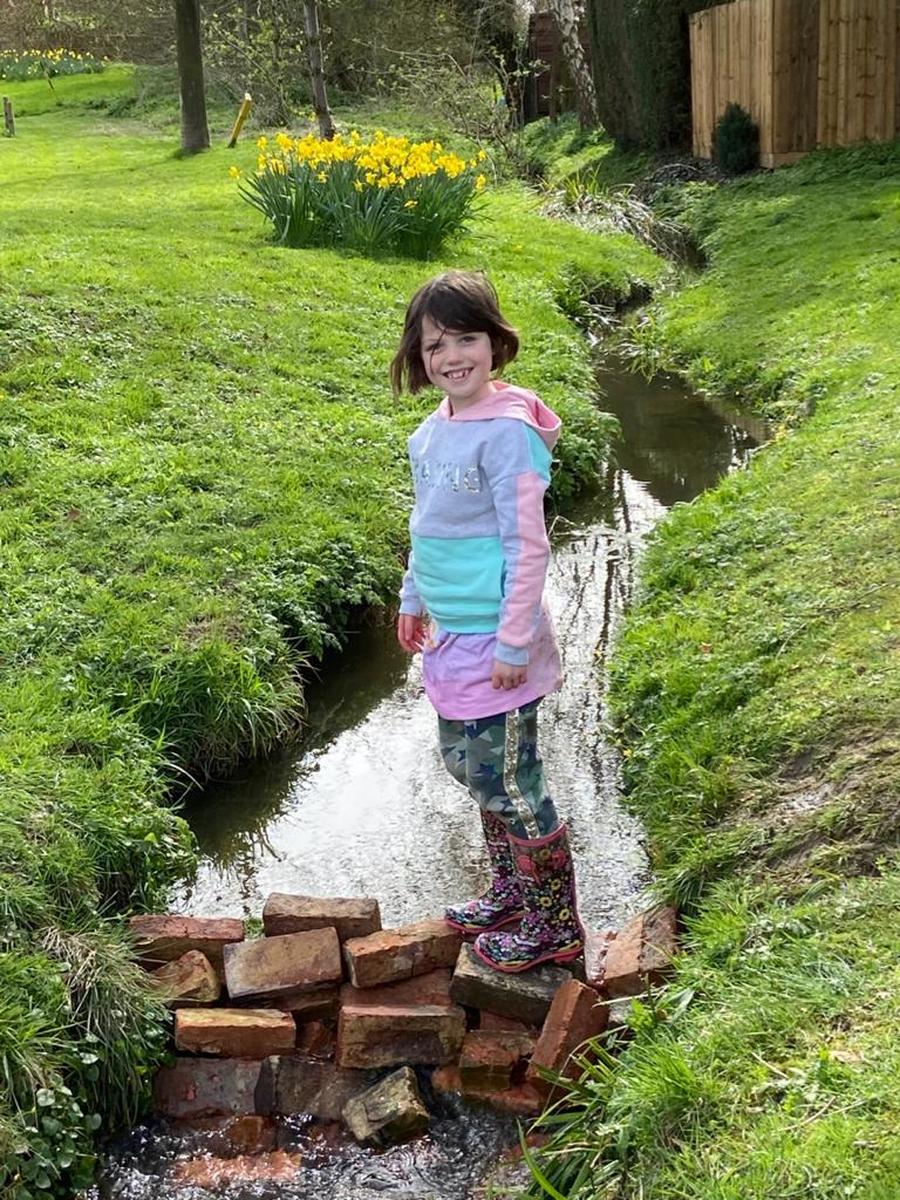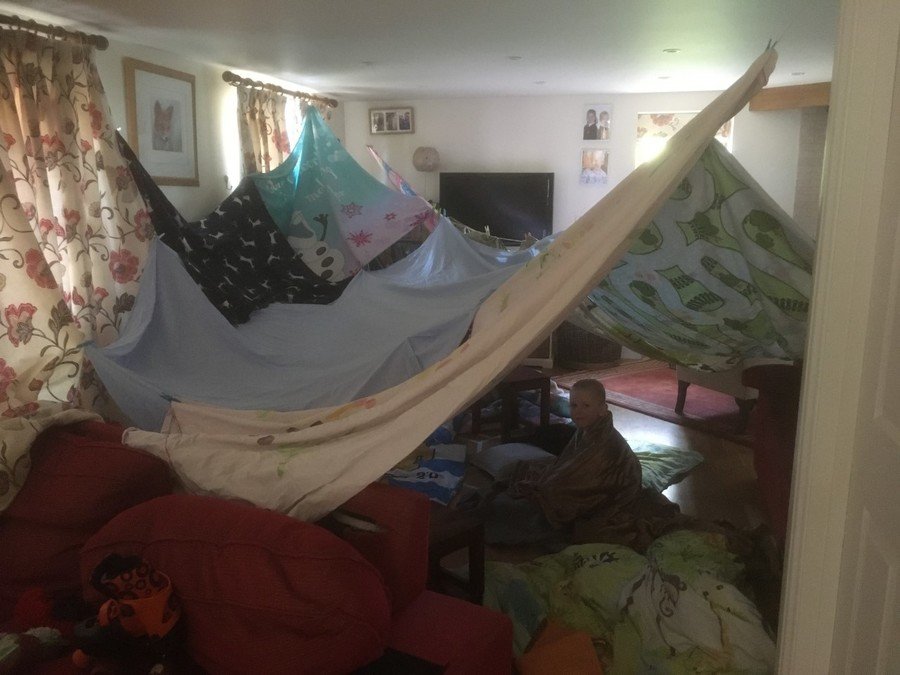 Jodie also found out STEM could lead to some tasty results: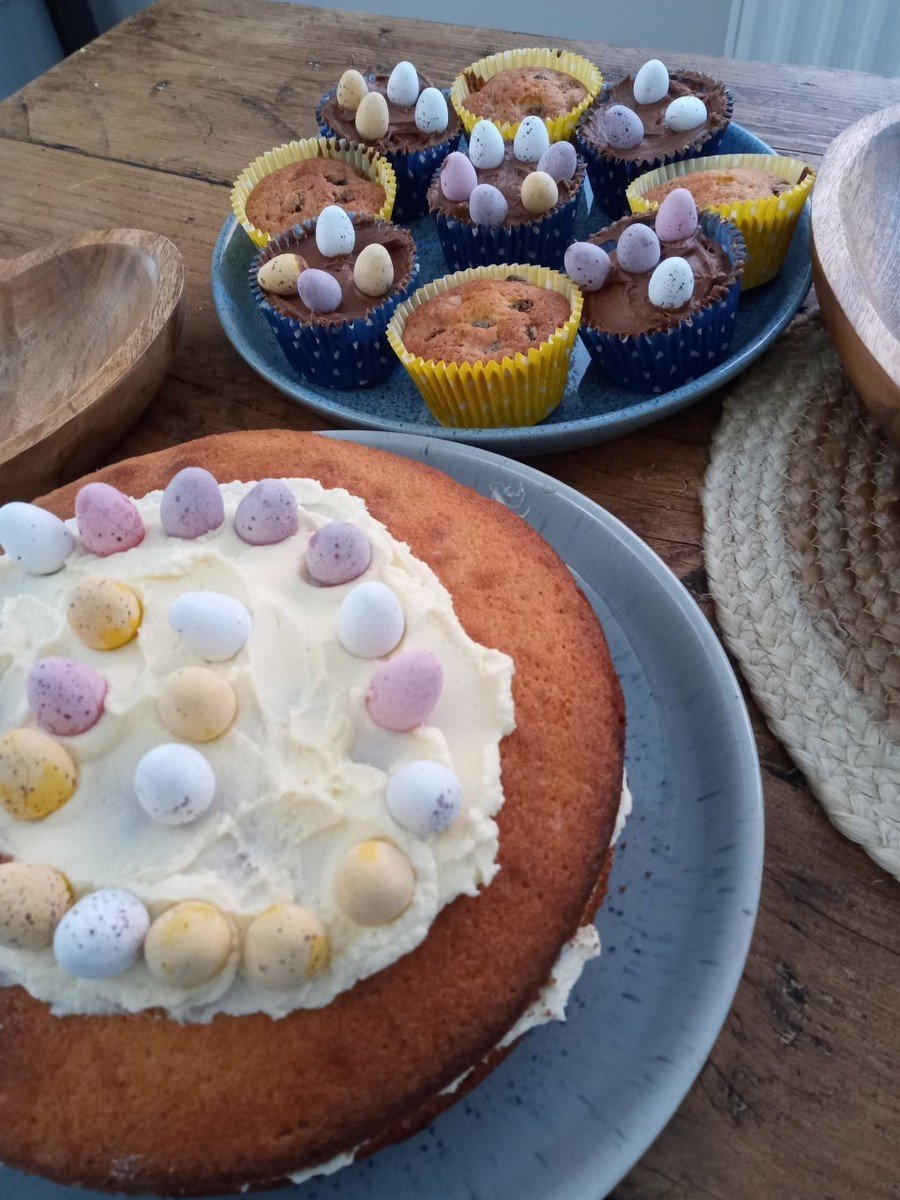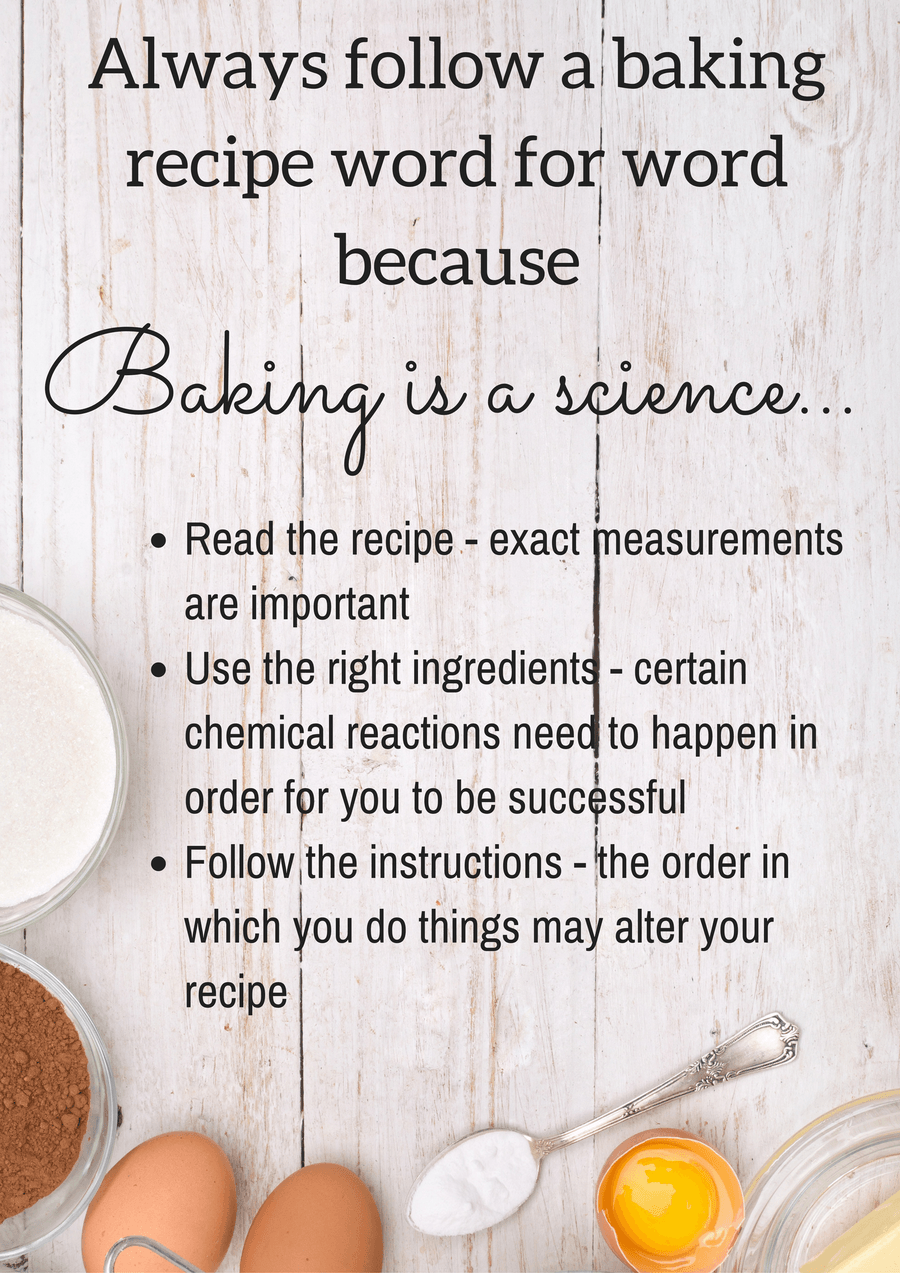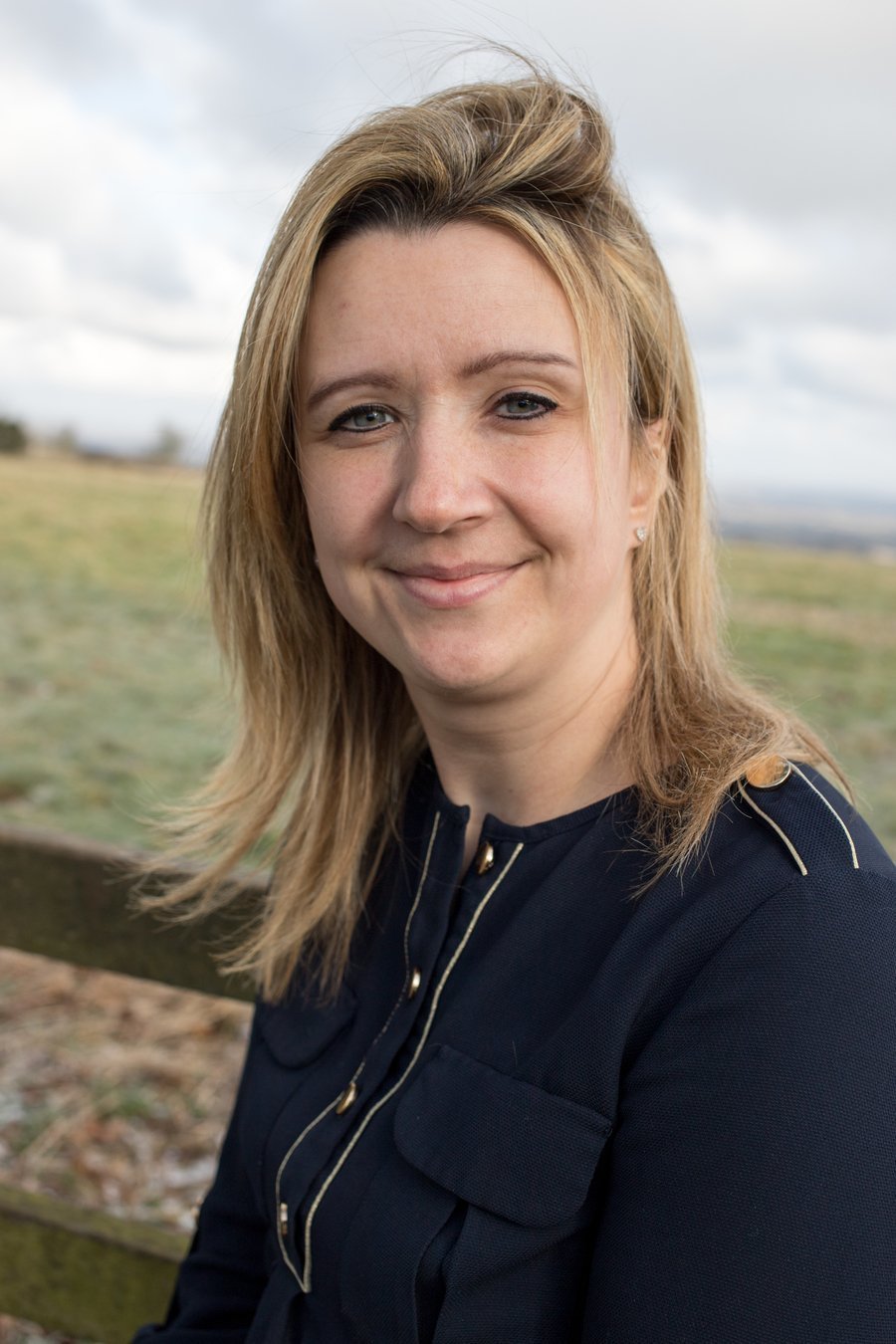 Miss Webb
Science Coordinator
Email: l.ball@brillschool.org.uk
Parental Involvement
So far this year, we have been very grateful for the support of Mrs Soden and Mrs Flasck for sharing their particular passion with the students. Mrs Soden explored the constellations with Year 5; the children made their own planispheres which allowed them to see what the sky looked like when they were born! Mrs Flasck talked to Years 5 and 6 about her career as an Environmental Scientist and explored the children's 'environmental footprint' with them. After this particular talk one of the children informed us he would love to become a Scientist!
We are fortunate at Brill School to have an involved and supportive set of Parents. Do any of you have a Science background or a genuine passion for the subject, if so, please get in contact with us as we would love you to share this with our children.
Mad Science Club
Want to explore even further? We offer 'Mad Science Club' to the children. This exciting club provides the perfect platform for your mini scientist to explore and shine!
Science Week
At Brill school we LOVE Science Week. The children are engaged in a variety of interactive and fun activities which promote resilience and critical thinking. Last year, we had a visit from a 'forensic scientist' and the children became detectives for the day! The year prior to that we were lucky enough to have a visit from an Astronomer who thoroughly engaged and inspired a number of our students. So much so, we even had children asking for telescopes for their birthdays!