PSHE
Click on the subheadings below to visit the RSE, Eco School and Forest School pages of our website.
PSHE stands for Personal, Social, Health and Economic Education. It includes the new RSE Relationships and Sex Education curriculum.
Here at Brill we believe it is important to deliver a varied, vibrant and up to date PSHE curriculum that is intertwined with our Christian School Values in order to empower our children to thrive in 21st century life.
All children take part in weekly PSHE lessons which are engaging and relevant for their age group. We use the 'Jigsaw - The Mindful Approach to PSHE' scheme to provide a scaffolding of progression across the school. The whole school engages in half termly the following topics - Being me in my world, Celebrating Difference, Dreams and Goals, Healthy Me, Relationships and Changing Me. We supplement this through related topic work, enrichment of learning through Forest School and actively teaching emotional regulation and our approach to Personal Development including community links, visitors, trips and residentials.
Additionally, at Brill School, our Christian Values are embedded into daily school life and the curriculum. We believe placing our Values at the centre of school life produces empathetic, resilient and compassionate individuals that are not only proud of themselves but empowered to use their education to contribute to their diverse and ever changing world.
We have recently carried out a review of our school values. Brill School's updated values are rooted in LOVE - HOPE, HONESTY, COMPASSION and COURAGE.
INTENT
At Brill School, Personal, Social, Health and Economic education (PSHE) and Relationship and Sex education (RSE) equips our children to become healthy, self-confident, independent and responsible members of a diverse and changing world.
Our intention is for our PSHE curriculum to form a foundational part of children's education and enable them to understand their personal and social development.
We strive to provide our children with a wide range of exciting opportunities and enriching experiences to enable them to thrive in all aspects of their lives and empower them to play a positive role in contributing to school and the wider world.
IMPLEMENTATION
At Brill School we deliver the PSHE curriculum to provides each 'Brill Child' with a chance to reflect, discuss and learn about topics critical to being happy, resilient and responsible citizens.
We use the Jigsaw scheme to ensure progression and coverage of the national curriculum including the importance of emotional wellbeing, physical activity, healthy diet, drugs education, financial education, personal safety, relationship and sex education (RSE) and active citizenship.
We enrich this in a wide variety of ways;
our school Values which we are currently reviewing collaboratively

careful attention to being inclusive of our more vulnerable pupils though Pupil Premium strategy and Safeguarding
our Behaviour management – Ready, respectful and safe.

embedding of Zones of Regulation to build emotional literacy

Forest School to develop emotional wellbeing, inquisitive learning, and healthy response to risk
enriching and valuing Diversity throughout our curriculm

Personal Development including leadership roles and enriching experiences
P4C (Philosophy for Children) challenging children with barriers in UKS2 to think critically;
IMPACT
Our children and staff understand that our values, wellbeing, mental health and good citizenship are at the heart of education at Brill School. Through our curriculum, we provide the 'Brill Child' with the skills and knowledge to nurture themselves and others as unique individuals, valuing differences and empowering them to actively and positively engage in the challenges of their ever changing wider world and contribute together to create a brighter vision of the future.
PSHE Showcase Day
We held our PSHE Showcase on the 13th December and invited parents in for a tour of our PSHE doors and a special showcase from their child's year group. Our topic in PSHE this term has been Celebrating Differences. Every year group celebrated these differences in a multitude of ways, including investigating how to be a good friend, exploring stero-types and exploring seen and hidden difficulties.
During the tour, which was presented mostly by a brilliant team of Year 6's, each year group explained the work presented on the door and what they had learnt. The tour then finished with a show case in the year groups classroom, we had a range of songs, debates, challenging questions and spoken word poems! It was lovely to see all the hard work they have put in to PSHE this term!
Autumn Term 1 Enriching PSHE, wellbeing and personal development
Posted: Nov 10, 2022 by: teachers on: PSHE BLOG
We have enriched out PSHE work on Being Me in my world this term Autumn 1 with
our focus on our new school values of Love, Honesty, Hope, Compassion and courage;
our new Behaviour policy and values - Be Ready, Respectful and Safe; (visitors from the NSPCC worked together with us on this in assemblies for KS1 and KS2);
our elections for Eco council and reflection on British Values of democracy and mutual respect (some thoughtful work from Y6 following the Queen's funeral)
our Friday afternoon wellbeing sessions for the children and Relaxation Stations in our classes;
focus on parent and family wellbeing through ACE parenting group and information evenings on Zones of regulation and Behaviour management
our staff too need to consider their wellbeing; we had a relaxing Yoga session led by a parent to remind ourselves of this.
PSHE - Piecing the Jigsaw together...
Brill School follows the PSHE/RSE scheme 'Jigsaw'. Jigsaw is compliant with the new DfE 2020 Statutory Requirements and every child here at Brill has one session a week.
The name 'Jigsaw' was chosen for the scheme as it carefully connects the pieces of Personal, Social and Health Education, emotional literacy, social skills and spiritual development. All these pieces are important for our children to reach their potential and thrive as active citizens in the 21st century. The content of this scheme involves a progressive, whole school approach which aims to help children know, value and articulate who they truly are and understand how they relate to other people in our diverse and ever-changing world.
We enrich this through related topic work ensuring that we actively expose Brill children to wider diversity in their learning; with our approach to a challenging Personal Development; challenging children in a rich Forest School programme and actively teaching emotional regulation.
Our week ends with our Wellbeing afternoon which includes teaching mindfulness so that children learn to experience stillness, practise developing their emotional awareness, concentration and focus. We also have relaxation stations in out classrooms and weekly whole class reflection times.
Our School Values.
Our Christian Values of Hope, Honesty, Compassion and Courage rooted in Love are the foundation of all learning at Brill School. Each half term we have a value that we particularly focus on. We want our children to learn to deeply understand these values and actively practice them.
Our Behaviour management is based on high expectations of the children being READY to learn, RESPECTFUL to all, and taking on responsibility to make school SAFE for everyone.
Children are recognised throughout the school day for living these values through our class Dojo reward system. Our Star of the Week assembly celebrates a child each week who has shone.
At the end of each term we will celebrate our Values in a donation to a relevant organisation so that the children can contribute to their wider world.
Previously we have adopted a lion to celebrate courage, supported education for girls in poorer communities to celebrate diversity and Shelter at Christmas.
Our Eco School.
Our eco council feeds ideas into our classes enabling all children to feel empowered to make a positive difference and build a sustainable future.
Emotional wellbeing is the foundation for learning.
We identified in the term after lockdown a reduction in resilience in the children's learning. We responded by introducing and now embedding the identification of emotions and strategies to help ourselves using Zones of Regulation.
Our Forest School program also provides a real world context to develop personal skills.
We have refreshed our Behaviour management to be clear and consistent across the school in handling behaviour. The children, all understand they need to Be Ready, Be Safe and Be Respectful.
Staff have worked together to develop helpful scripts for heightened situations.
Our PSHE curriculum ensures every child develops skills to communicate about their feelings and to look after their wider wellbeing.
We also run a variety of tailored programmes to meet group and individual needs including Lego therapy and Drawing and Talking.
This academic year we are finally back to fully welcoming our parents into school. The culture of including parents in the school did suffer during Covid 19.
As part of this initiative and in response to very positive feedback, we are again running ACE (Adult Child Empathy) for parents.
ACE - Parent Group
An eight week programme of interactive sessions designed to support parents to nurture emotional wellbeing in their children, reduce parental stress and help their children thrive. This initiative supports our understanding that education of the whole child begins in the home and when school and parents work together children can be the best they can be.
ACE for parents is a place where all child behaviours can be discussed confidentially and addressed in non-judgemental and supportive ways. The sessions are fun and enable you build your own toolkit to support you and your child and help your family create happy years ahead.
This course has been developed by an experienced play-therapist who worked together with Mrs Keeping to deliver our first two courses. Mrs. Keeping is our Forest School teacher and Pastoral Lead. and will be working together to deliver this course with Marleen Reinke.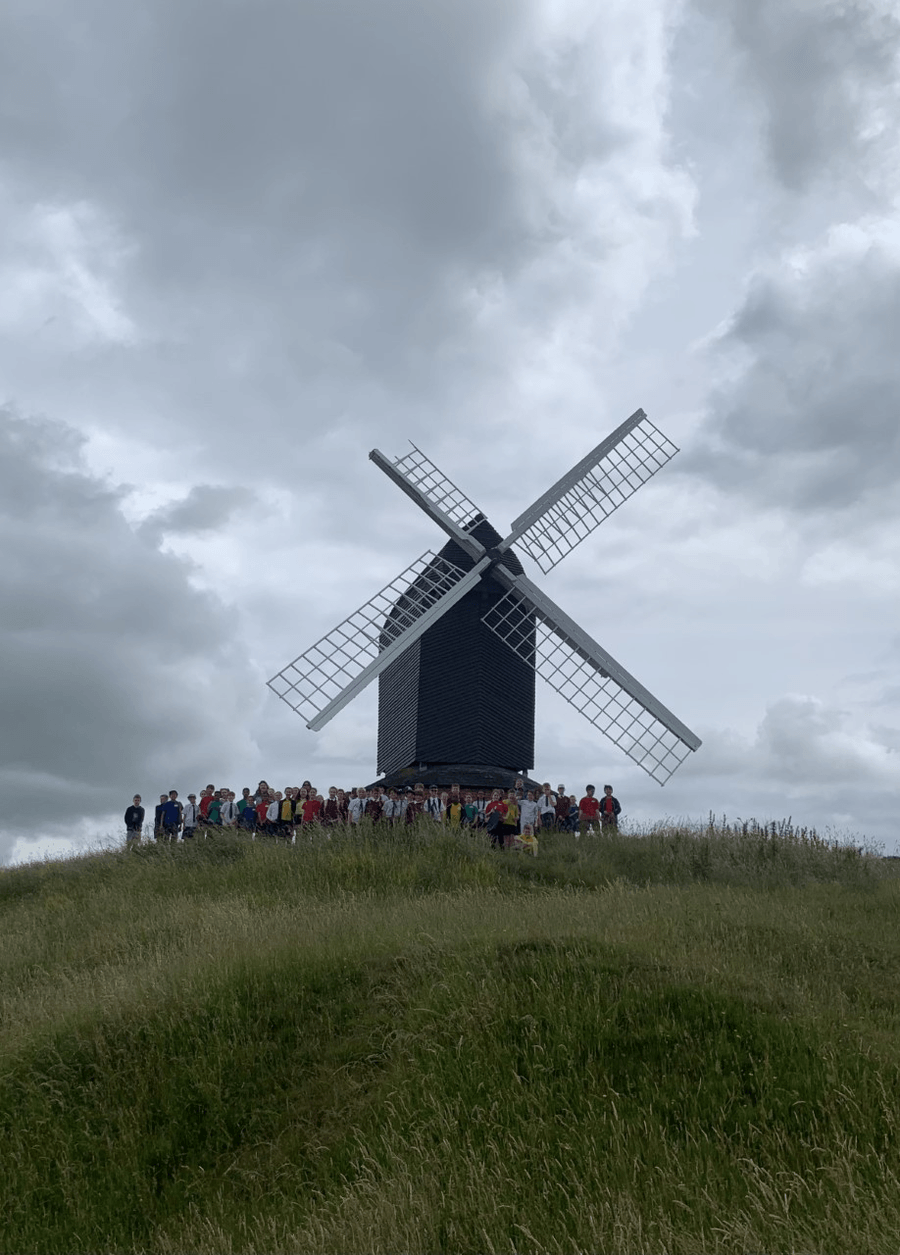 Widening our experience and providing a richer diversity for our Brill children.
We have made links with Green Ridge Primary in Aylesbury over last two years including a successful joint Year 5 outdoor learning session on Brill Common.
We are currently continuing to invest and update our library to develop the theme of inclusion thinking about both author and content.
Year 3 and 4 learning at Bhakdivedanta Manor enriched their understanding and curiosity about Hinduism by immersing them in different culture where they fed the sacred cows, shared a meal, dressed in traditional clothes and joined in worship. Our whole school benefitted from a Diwali dance workshop led energetically by a male dancer.
All subject leaders think about reflecting greater diversity in our choice of scientists, artists and perspectives. Having gained out International award again we are now in process of threading that widening international perspective across our curriculum.
Testimonials
Year 3 child- "I like PSHE lessons because you do fun learning through crafts and I like solving problems about life."
Year 5 child- "During PSHE lessons we learn lots about different things and can let our feelings out."
Rebecca Field (PSHE Governor)- "From walking around school and interacting with our pupils it is clear to see that our School Values are known by children across all age groups and their meanings are embedded.
There is a positive attitude towards PSHE. From our pupil voice session children said they enjoy the variety of learning styles and approaches in PSHE lessons and recording these in their scrapbooks. What children really buzz about is the Mystery Prize. I wish I could win one!"
SIAMS (Outstanding Inspection Feedback)- "A broad and highly creative curriculum provides excellent spiritual, moral, social and cultural (SMSC) provision, resulting in the development of caring, reflective and articulate pupils."
Specialised extras that we offer in school
Drawing and Talking Group
Children develop understanding of their emotions, draw them and talk about how to handle them in small supportive groups. Mrs. Keeping sees a developing confidence in vocabulary and increasing trust in each other as they listen to each other and discover their feelings are often mirrored by other children.
Mrs Keeping
PSHE Coordinator
i.keeping@brillschool.org.uk
PSHE Progression of Knowledge and Skills
Home Learning Resources
'Healthy Me' Resources
Learn to Cook- Video Recipes (Healthy Body)
Mindfulness and Yoga Videos (Healthy Mind)
Relationships Resources
Kindness Challenge!
KS1- Click the link below to watch the reading of the story, 'Have You Filled A Bucket Today?' by Carol McCloud
https://www.youtube.com/watch?v=pB_xoStokgg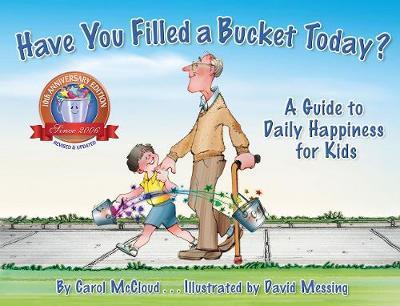 Can you and your family make your own buckets and put notes in to make each other feel good about yourselves, as well as acts of kindness you have done to each other? Who's bucket can you fill up first?
KS2- Click the link below to watch the reading of the story, 'The Kindness Quilt' by Nancy Elizabeth Wallace.
https://www.youtube.com/watch?v=gjIVLunRG7o
Can you and your family make you own kindness quilt? Can you make it using recycled or unusual materials? Who can add the most to your families quilt?